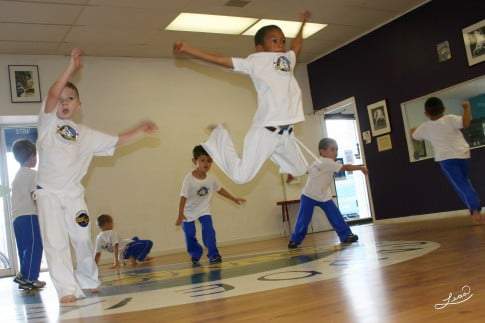 KICK START your child's education!
The intention of CapoKids Preschool is to give children a love for learning that will last them a lifetime. Children are given the opportunity to create, explore and grow through rich experiences that are based on their unique interests, strengths and learning styles.
Communication and teamwork are an integral part of the program. Children, teachers, and families will work together to determine the most
effective learning environments and materials. We want to encourage "life-long" learners in our program by providing on-going educational opportunities, materials, and research to our teachers and families. Our teachers will use The Creative Curriculum as a guide for developing their learning environments.
Materials and instruction are developmentally age-appropriate. Children will be exposed to both child-initiated and teacher directed activities throughout the day.
Daily schedules will provide the opportunity for children to work in individual, small and large group settings. Our teachers will celebrate each child's successes and promote an "I can" attitude. Skills related to social and emotional growth as well as communication will be integrated into all interactions and activities throughout the day.
Fill out the form clicking on our link and we will have someone contacting you as soon as possible to set up an appointment to see the Academy of your choice Lakewood Ranch or Sarasota.
Capoeira offers:
Balance ( following the VPK Standards for Gross Motor Skills)
Strength (Gross&Fine Motor skills)
Flexibility (Gross&Fine Motor Skills)
Music (Listening skills developed through Rhythm)
Language (Literacy Skills)
Culture (Social skills)
Self-confidence (Social Emotional skills)
Self-esteem (Social Emotional skills)
Problem-solving skills (Math and listening skills)
Good attitude (Social Emotional skills)
Meet our Dedicated Teachers
Ms. Nina is teaching kids in our academies daily for over 4 years. She is a world champion in Capoeira. Ms. Nina has her FCCPC in Early Childhood Education and is The Head VPK Teacher in Sarasota. She has been training Capoeira since before she was born as the daughter of Mestre Rony (Owner) & Ms. Cheri Owner/Director — she has grown up as CapoKid herself. She really believes in each and every child and it shows in the results she gets from them. Call today for a tour to Meet Ms. Nina today
Ms Sara/Head Teacher of The Lakewood Ranch Academy
We are so happy to have such an amazing teacher like Ms. Jeanne she is an innovator in her field she truly loves what she does and it shows every day.The Manatee County Early Learning Coalition invited Ms. Jeanne to be a guest speaker for their annual conference this year after they saw her classroom set up. Make an appointment today to tour her school and we can even set up a tryout day for your child.
What Parents Have to Say
100% Rating
CapoKids Preschool received a rating of 100% for VPK by the Florida Department of Education
Free VPK
For 3 year olds and 4 year olds. Just contact us for more info!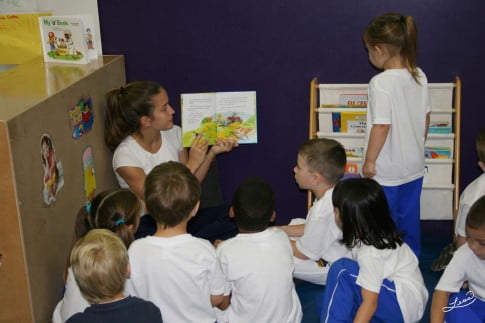 The Atmosphere
First & foremost at CapoKids Preschool, we create an atmosphere where all children feel at home and loved. We want to provide an environment that encourages children to discover and learn through play. Our staff is highly educated and caring. We work with each child to design a learning experience that meets their individual strengths, interests, needs and desires. We want to provide an environment that focuses on each child's social, emotional, physical and academic growth and besides all that, we are bringing to the mix the best teachers.
CapoKids helping families raise happy, healthy, respectful and smart children! We support and encourage each child's growth and development in a safe, positive and nurturing learning environment. All children in our school are encouraged to gain knowledge and self-confidence through exploration, creativity, play and movement.
CapoKids Prechool keeps the standards high we believe in going above and beyond the normal, therefore we are interviewing the children and parents to
find out if their child is ready for our program. If you want to see if your child qualifies to attend the program, please fill out the form below and we will be
glad to contact you.